How to build a robust innovation strategy that works?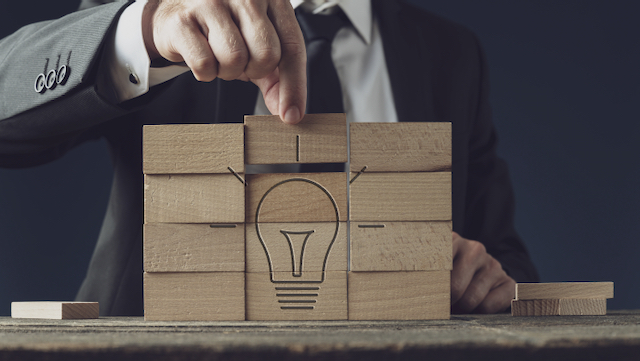 Why Innovations Fails?
Despite such massive investments of money, time, and resource, innovation remains one of the most frustrating elements for many companies. And why not? The organization doesn't know how to sustain their organizational performance.
There is an endless list of organizations that have failed to find the right approach for developing the most effective and robust innovation strategy. Also, on a related subject, why is it so difficult to develop and maintain the capacity to innovate?
The answer to this is not as simple as one might think. One of the most prominent responses you'll ever get is that organizations fail to execute their plans.
We believe that organizations face several challenges in the pursuit of innovation. However, the biggest challenge with innovation is that organizations don't have a well-defined innovation strategy.
Getting more people to innovate. This is how you move forward
How to get more people to innovate and think ahead of the curve? Well, this is a question that has been debated for the better part of the last decade. Corporate leaders and business strategists have always been concerned about how they can explore more and from where can they get new ideas.
In the 21st century, companies should focus more on cross-functional collaboration that can result in the cross-pollination of new concepts and ideas.
Before we dive into greater details, it is important to keep in mind that getting your team to generate greats is just the first step to a long journey. We believe that innovation can only be successful when it involves a combination of great ideas, using profitable business models.
In my personal experience, organizations have a much bigger challenge to face – what to do next when you have a great idea? It is very important that your employees are a part of the innovation process. Their opinions, views, and ideas are equally important. Remember, frustration takes place in the organization when people realize that nothing substantive happens with the ideas they generate.
All in all, companies in today's modern business environment must learn to develop a clear process or a formula that can transform abstract ideas into reality. There is another way to frame the conversation and that is to design a framework that can mitigate innovation challenges.
What is the Right Formula?
The central characteristic of innovation is uncertainty. While it may sound a bit obvious but that the truth. Every new idea before execution involves greater risks and uncertain outcomes. For some organizations, it's frightening to try something new or unconventional. For us, it how you grow and be better than others.
There is an old saying that goes, "If you want to be successful, do what others don't so that you can be what others can't." Inventing new ideas and technologies is as important for innovators as being a disrupter in the industry. True innovation can only be achieved when people in organizations have the right models to work with.
Have the right business model allows organizations to understand their service and product portfolios and have a better decision-making experience.
From a strategic perspective, there are several frameworks developed in the market that help business leaders and managers to identify hidden dimensions that can reduce uncertainties.
Managing Uncertainties leads to Innovation
The Way Forward
So how businesses can be more innovative and be better at managing uncertainties? Well, according to Ansoff's 2×2 Matrix, there are two dimensions that organizations fail to incorporate in their strategy, Markets and Products, and Services. These dimensions eventually lead the organization into making four key decisions:
Improving the product for the existing market
Taking the existing product in unexplored markets
Developing new products for the existing markets
New products for new markets
The first key decision has a relatively higher rate of success because it is about taking a known product into a known territory with notable improvements to increase its value. It is when you start stepping out of your comfort zone; uncertainty takes place.
When you take an existing product to a new or unexplored market, you already know the product. Still, the risks are associated with managing the expectations of a new market (i.e., desirability).
What happens when you take new products to the existing market? Now you are required to manage the technical risks to ensure the market relates to the product and appreciates the innovation (i.e., feasibility).
The ultimate risk is when you create a new product and take it to a new product. This is the highest possible level of uncertainty you can achieve. The reason being, everything in the business model changes from key activities, customer segments, pricing, marketing channels, etc.
The Business Portfolio Map (2)
Alex Osterwalder and Yves Pigneur developed a Business Portfolio Map that addresses the core of managing different business innovation dimensions. The map helps in creating a distinction between exploring new business models with high uncertainty levels and exploiting the ones that already exist.
What's the one thing that business leaders care about? Making better returns on investments and deal with a minimal amount of uncertainty (i.e., disruption risk vs. innovation risk). According to the portfolio, the primary job of innovators is toe increase their magnitude of success and its likelihood through reducing uncertainties (i.e., viability).
The Portfolio Map can help leaders keep one eye on the business model portfolios and attain clarity regarding the risks and returns. When organizations work on new value propositions, they have higher uncertainty levels to deal with and reducing it becomes the prime objective.
When managing a new product or service, uncertainty levels are low until we come face to face with disruptive forces in the industry. Then, it gets extremely important to reinvent the business model.
So, the ultimate takeaway here is, managing uncertainties makes organizations better at being innovative.
How can Design Sprint help
Nowadays, one of the most critical components of organizational success is DESIGN. By design, we don't mean making things pretty – It's about coming up with the right solutions and better decision making. The aim is to create value for both the business and the customer.
Gradually, organizations are coming to the realization that if they don't invest in good designs, they might skip many opportunities. Studies show that organizations that lead by design outperform their competitors by approximately 228%.
At heart, we are an innovation and product design consultancy that ensures companies get exactly what they need from us. We aim to make organizations more innovative where every team participates in the innovation process. Here Is how we tend to approach innovation strategy for our clients:
Less Time, Greater Results
Organizations often take too much time executing their ideas. There is a level of disbelief in teams where they tend to think "not good enough for now." They tend to keep criticizing their ideas, pushing it to idealism. As a result, the release date of the product is pushed too far.
The pressure of achieving perfection creates a barrier that undermines the value of an idea. Eventually, this leads to frustration and exhaustion among the teams.
Lack of Vision
This is a common issue among budding entrepreneurs but not exclusive to them. Lack of vision is one of the most prominent issues that lead to business failures. When the goals are not clear, it doesn't matter how great the start, maybe, the project will be derailed eventually. Confusion and uncertainty can often sidetrack the project and people losing sight of what they want to achieve. We help organizations stay true to their purpose and never lose sight of their business objectives.
Lack of Focus
When you start working on multiple things all at once, things can easily go out of control that can be detrimental to success. When the team starts losing focus, it deteriorates the motivation of the team while simultaneously emptying your pockets.
Our job is to make sure you don't lose your time and money. We intend to make your investment get the right returns and push you beyond your limits.
Minimum Viable Innovation System (MVIS) (3)
This is a stripped-down version of a functional prototype that serves as a building block for companies that aim to create strategically focused and reliable innovation functions. The system ensures that good ideas are always rewarded, developed and, most importantly, encouraged in the organization.
Some of you, the process might be a bit more complex than usual, but I want to speed up your entire execution and learning process radically. I can help you minimize your time from roughly one year to exactly one week.
Get in touch and learn what help we can offer to help your business reach unimaginable heights.
If you are interested to know more about our corporate accelerator program for innovation, and how we can tailor it as your needs, please check our Corporate Initiative Program and Design Sprint Services.
Sources of this Blog are:
https://www.strategyzer.com/blog/leading-innovation-managing-uncertainty
https://www.forbes.com/sites/tendayiviki/2018/02/28/why-innovation-fails/#5c83abb4280b
https://hbr.org/2014/12/build-an-innovation-engine-in-90-days
Summary
Article Name
How to build a robust innovation strategy that works?
Description
Why do brands need an innovation strategy? The answer is simple. It establishes the goals that are required for product development. It helps define the product or the service that you want customers to use. Therefore, it is important that you have the right understanding of the concept.
Author