How will Strategy Co-creation Sprint rejuvenate your business transformation journey?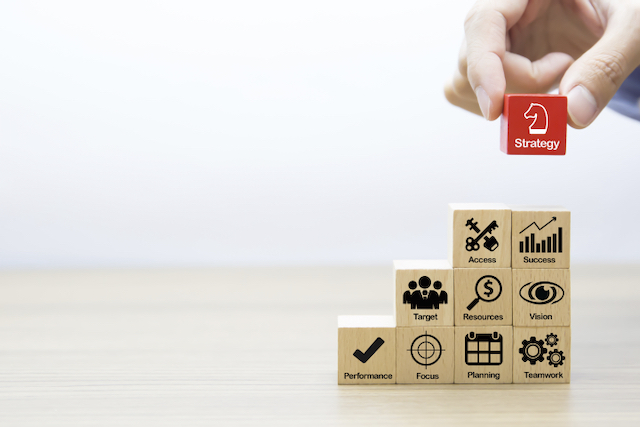 The corporate world is under a lot of pressure today. Every single organization is under the threat of being disrupted by dozens of startups. All of these startups want to make a name for themselves and grab a piece of the cake. As a consequence, a lot of corporates are finding it difficult to deal with the level of disruption.
Organizations nowadays need to be agile but what do I mean by being agile? It means that organizations develop a skill where they are able to foresee errors that might take place so that they are always one step ahead in making the corrections. Design thinking, in this case, works as a minimizer of risks by experiencing different types of decisions.
"Be more adaptive and stay ahead of the curve"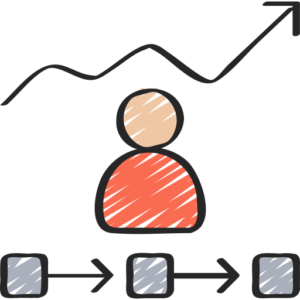 The reason why startups are disrupting corporates is that these established firms are slow and sluggish in their decision making, have a demotivating hierarchy, crippled risk aversion, and lack adaptive qualities.
I believe that organizations can be disruptors themselves instead of being disrupted. That is why I have developed a strategy co-creation sprint that can help you overcome some of the biggest roadblocks that hinder your corporate success and are standing in the way of real innovation. Remember, all startups are hungry with their eyes on the prize. So, if you want to live up to your true potential, then you need to decide faster and execute faster.
How can the Strategy Co-creation strategy help your business?
A strategy co-creation sprint is not your traditional consulting recipe that has length audits, large scale transformations that eat up not just your budget but your time as well, and long strategic planning process. This can easily take an entire year, and even then, there is no guarantee if you will be getting the desired results. By that time, we can't even imagine how many startups have already come and ran away with your ideas and had a share from your cake.
Execute Faster, Be More Agile!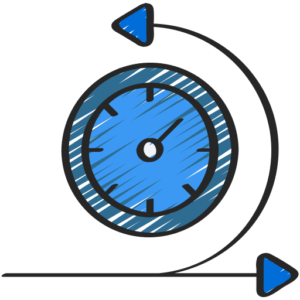 Have you ever seen athletes train for a big race? When they start working on their speed, rather than training for long distances, they switch to interval training. They don't train at a constant pace all the time; rather, they alternate their normal routine with a high pace and intensive training regime.
This is exactly what I am offering you with a strategy co-creation sprint. I want your business to move at a high pace with high intensity, take a break from your normal routine, and speed up the whole co-creation process.
The RIGHT time to CHANGE is NOW
The strategy co-creation sprint is workshops with a Business Area leadership team that undertakes a step by step approach where current state, market trends and challenges are presented. The workshop will help your corporation develop a sense of urgency and identify your team's true potential based on future opportunities.
Strategy co-creation sprint allows the team in your organization to take a break from their traditional activities and invest time in developing an innovative blueprint ready to be executed. The sprint will incorporate five core elements:
Discovering the status quo, i.e. a brief warm-up before you are ready to go, just like they do in sports.
Corporate Mission Definition: In this stage, teams will develop the goals that you are looking to achieve through innovation.
Designing the blueprint: how will you reach your goals?
Sitting with the stakeholders: this phase involves the first step of co-creation where you engage with the stakeholders, and the first blueprint is agreed upon.
Delivering Strategy: once the blueprint is validated, it is put into practice.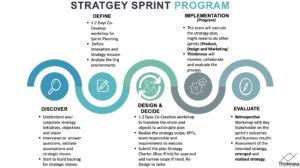 Thinkinova Strategy Sprint Process
The Golden Rule
Here are some of the golden rules that you need to follow in order before embarking on a fast-paced journey and rushing through the sprint.
Call the Shot
The strategy co-creation sprint is not about simple brainstorming; it is about setting goals and finding the most efficient way of achieving them. You need to make sure that you are surrounded by people who are on-board with the idea of taking leadership and taking the shots.
Don't Make half plans
Trust me, if your first version of the product doesn't embarrass you, then you have launched too soon. Don't make a decision based on the plans that are not even ready yet. I intend to give your vision shape and then make it a reality. The essential element is that you give it the validation it deserves. Start thinking like startups that is the best way to go.
Create Space for Innovation
So, you might ask, what is the best time to innovate, the answer is simple! Any time you get a bit of free space in your schedule, innovate. Define your firm as a body that aspires and thrives on innovation. You cannot have a better strategy co-creation sprint than this.
Why strategy co-creation sprint is important?
The best thing about strategy co-creation sprint is that it can be revisited, and the process can be repeated from time to time. You can also make adjustments along the way. The workshop will facilitate managers to contribute towards the key elements of the strategy in just one day. I can assure you. The workshop will foster successful co-creation and pave the way for your business are towards rapid revitalization.
Strategy co-creation sprint allows you to speed up your entire execution and learning process radically. I can help you minimize your time from roughly one year to exactly one week.
Let's Talk! And invested in the best co-creation strategy sprint for your business. We aim to transform your business into something extra-ordinary and unleash its true potential.
If you are interested to know more about our strategy sprint program and how we can tailor it as your needs, please check our Strategy Sprint service.
Summary
Article Name
How will Strategy Co-creation Sprint rejuvenate your business transformation journey?
Description
Strategy design sprints are becoming popular in the corporate world and for good reasons, as well. It is an innovative approach that promotes co-creation to take place while minimizing the associated risks involved in product creation.
Author