Why Companies need an accelerator for their innovation?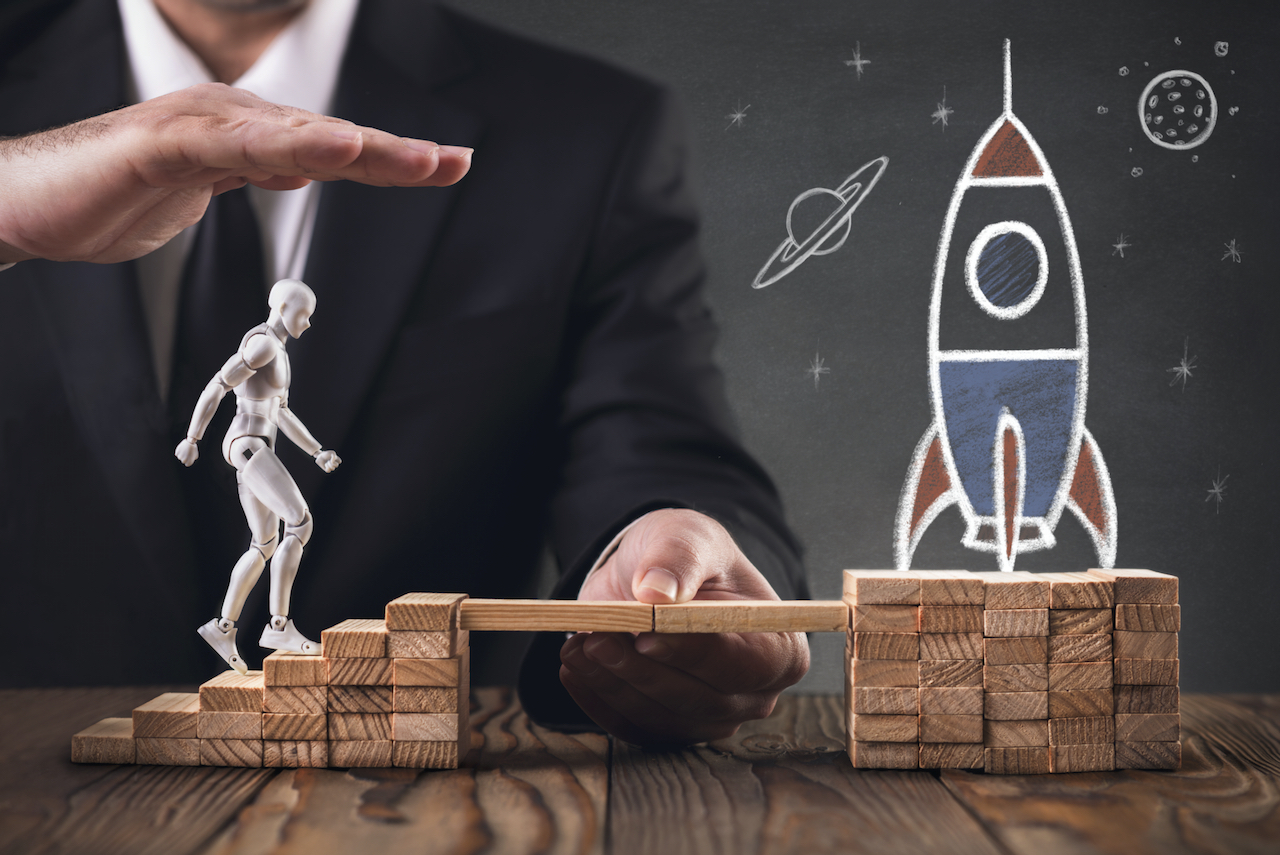 What are Corporate Accelerators?
A corporate accelerator is a program that plays a significant role in developing and executing new ideas. These programs provide product assistance, recruitment support, technical support, mentorship, fundraising advice and capital investment for businesses. According to the 2016 Global Accelerator Report, a total of $206.7 million were invested by 579 accelerators in more than 11,000 start-ups all over the world.
The term "accelerate" refers to the speeding up of a movement. Similarly, a start-up accelerator focuses on the enhancement of the learning and execution process of budding businesses. There are different types of accelerator programs, each created to encourage innovation.
Every accelerator program leverages a particular business model. Below we will take a closer look at three of the most prominent business accelerator programs out there and how businesses can make use of them today.
Innovation Outposts
Innovation outpost is classified as one of the most popular corporate accelerator programs. What makes this program different is that it is managed by employees and not by external third parties.
There is a designated department in organisations in particular, and that is where the innovation takes place. The corporation employs business strategists and innovation professionals to identify recent market trends and carry out in-depth market analysis.
Based on the research of these professionals, which may involve partnering and interacting with local start-ups, innovative ideas are introduced in the company.
Open Innovation programs
The term "open innovations" refers to a business model where start-ups are allowed to embed themselves at the facility of a major corporation.
It is a kind of partnership where start-ups are provided both guidance and financial resources. In this scenario, large corporations benefit from these start-ups in bringing innovation alongside their internal R&D department. That's not the end, the corporation also handles all the legal aspects and liabilities associated with innovation.
In the last few years, the cost of launching a start-up has dropped significantly, but at the same time, it has reduced their lifespan as well.
Large corporations, as a response to this new trend, have started to ditch the conventional R&D practices. An open Innovation program provides opportunities that are mutually beneficial for both start-ups and established organisations. This approach offers a better chance of achieving a breakthrough in innovation.
External Corporate Accelerator Programs
In this approach, organisations partner with third-party accelerators for funding purposes. In return, they provide collaboration and opportunities.
In this program, external accelerators are run by third-parties instead of being managed by company employees. The corporate innovation professional, in this case, is given the job of embedding themselves in the accelerator office for the development of strong relationships with start-ups that are innovative.
One significant aspect of this program is that it allows easy access to the start-up community. External Corporate Accelerator Programs can help bring a change in the professional attitude towards innovation and marketing within a corporate partner.
Why innovation programs are important?
According to the 2015 Innovation survey, 82% of organisations and executives in the UK fail to distinguish how they can use innovation to achieve incremental gains in performance. In another study, it has been reported that companies consistently struggle with innovation because of traditional developmental and research processes.
As a consequence, many organisations have established innovation centres in their company headquarters.
Why organisations need Corporate Accelerators?
We believe that organisations should accelerate their innovation project and initiative programs. It is important for them to have an agile and fast framework to test and execute the project.
According to a recent survey, companies with effective innovation programs and a formal approach achieve higher growth and perform better than companies without a structured and formal approach.
Here are some of the reasons why your organisation needs an accelerator:
Innovation is an important corporate task, and therefore, you need a partner that can help you innovate better. Every organisation has internal impediments, people who are looking to kill the project, and personal or professional conflicts that jeopardize the innovation process. We can help you tackle all this so that you can focus on other important business aspects.
In today's competitive business environment, a corporate accelerator can bring you fast results with precision. An external innovation consultant will always work hard to meet your expectations in order to maintain its reputation. In contrast, the internal staff will be slow and occupied with all the internal office politics. A corporate accelerator will always be more efficient in bringing your quality results.
An external corporate accelerator will always have a new idea, methodologies, and process to bring that will be implemented and adapted in the innovation program. In contrast, your internal staff will always follow the same corporate routine and culture of the organisation.
A corporate accelerator will only bring innovation and new ideas for a corporation that initially would not have been possible through conventional means.
Let's Talk! And invested in the best corporate accelerator for your innovation initiatives. We aim to transform your business into something extra-ordinary and unleash its true potential.
If you are interested to know more about our corporate accelerator program and how we can tailor it as your needs, please check our Corporate Initiative Program service.
Summary
Article Name
Why Companies need an accelerator for their innovation?
Description
Rethinking the ways you innovate and become a disrupter in the industry? We help your business get rid of the challenges of strategizing and innovating and adopt a successful start-up approach.
Author