How Design Thinking, Lean Start-up, and Agile Development integrate together for innovation?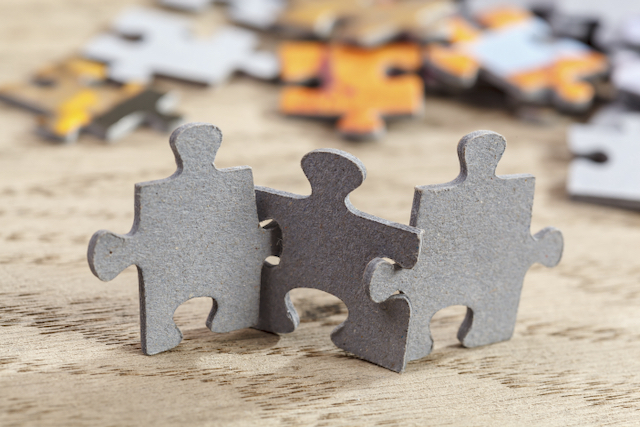 The business world is undergoing greater changes every day. In order to keep up with such a dynamic and competitive environment, organisations need different tools used together. Business leaders are experimenting with design thinking, lean principles and agile development to implement continuous improvement and stay ahead of the game.
Design thinking, Lean start-up and Agile development
Efficient problem solving is the core objective of all organisation, for creative problem-solving organisations hire the best people that can make effective use of the design thinking process.
Design thinking is a human-centred approach where the focus is primarily on creating value for the customers through making a better process, better services and improving internal processes. Whenever organisations sit down for discussing the creative process, the first question is always, which human need are we looking to cater to?
On the other hand, Agile is an iterative and time-boxed process where development takes place in short intervals. Businesses have started to realise that the market is increasingly customer driven nowadays and the only way to stay competitive is through being Agile.
Combining the two approaches, is never an easy task. It requires a major cultural shift and a new way of thinking and doing things. Agile and Design thinking value people over processes. It promotes the idea that right people need to be allocated on the right projects. It also ensures that there needs to be cultural compatibility between teams.
Last but not the least, Lean start-up is defined as a blueprint for a start-up. The goal in this approach is to find a product-market fit. Lean start-up is often considered as a better approach than design thinking by providing actional metrics to the managers.
The major challenge for the innovators and managers here is that they can't seem to decide when to move from design thinking to Lean Start-up. However, most managers don't realise that these two approaches are two parts of a holistic innovation process. They both complement each other and provide day-to-day innovation management to businesses.
Elements of design thinking serve as inputs for the validations cycles and assumptions offered by lean start-ups. When the two are combined, they can help achieve better market-fit products. Design thinking minimises the risks through validation for the lead start-ups.
In short, design thinking, Agile development and Lean Start-up can be combined with each other as:
Empathise, ideate and define using design thinking

Turning ideas into business models by following lean start-up

And finally, building and deliver the product incrementally through the use of Agile processes.
Gartner has designed an informative graph on how these three methods are working and collaborating among each other, see the picture source below from Gartner to realize the process.
Innovative Pipeline
Based on different variants or phases of design thinking, it is worth mentioning that a problem can be divided or split into different categories. The innovation pipeline splits problems into three categories: problem fit (is the solution even desirable?), solution fit (is there a way to captivate value?), and growth fit (is the solution scalable or technically feasible?).
The first step towards innovation is identifying the problems that need solving and then proposing ways to solve them.
Organisation must understand that design thinking is a mindset where different teams explore customer centric needs, insights and problems through inductive qualitative research and abductive thinking. This is the stage where the individuals involved in the project ask themselves if they are building the right thing.
Switching between design thinking, agile development, and lean start-up
It is important to switch within the innovation pipeline and to compare this to driving a car. If organisations understand when to shift up and down throughout the process, they can make their innovation process much more efficient and flexible.
Let's learn how to go about the design thinking phase.
Who needs to be trained?
First and foremost, it should be the upper or senior management that needs to be trained first. The design thinking process depends significantly on senior leadership, and they should be the first ones to be introduced into business modelling, agile approaches, and lean start-ups. These people hold decision making positions in the organisation and in order to have a must-win strategy and see the business growth, upper management needs to be trained first.
Which methods and tools should be learned?
The leads working on the project need to be good and must have a working understanding of the design thinking process, along with agile development and lean start-up. These are tools and methods that need to be integrated within the work practices. These tools help teams become more flexible in their projects.
Including technical profiles in the design thinking process
Technical agile profiles need to be included in the project teams during the lean start-up and design thinking phases without pushing any of the technical constraints on the team. They should only concern themselves with the types of resources, skills, and technologies that might be needed when the market fit is reached.
Who should own the project?
There should be a single product owner in the project teams throughout the innovation pipeline phases from its execution all the way to the implementation. This is significant as it helps sustain the momentum, motivation and ensures that stakeholders are effectively managed.
It is important that the project owner understands the vision, the business, the customer and the profiles of the developer and behaves like a "corporate entrepreneur."
Learning to kill old solutions
It is an important aspect of lean management that teams should not stick and fall in love with one solution. Project teams need to be aware of their anchoring, ambiguity, and loss aversion. They should be their biggest critics.
Conclusion
From a professional business perspective, business managers and strategists should always give themselves some room for flexibility. Companies need to illustrate agile learning and design thinking approaches in their projects to make the workflow risk free and efficient.
Given this understanding, it is safe to say that design thinking is not just about thinking outside the box, but also on its edge, flag, and under the bar code as well.
We fully understand, for some of you the process might be a bit more complex than usual, but I want to speed up your entire execution and learning process radically. I can help you minimize your time from roughly one year to exactly one week.
Get in touch and learn what help we can offer to help your business reach unimaginable heights.
If you are interested to know more about our programs for design thinking and agile methodology, and how we can tailor it as your needs, please check our Service portfolio page.
Summary
Article Name
How Design Thinking, Lean Start-up, and Agile Development integrate together for innovation?
Description
Design thinking is a creative problem-solving process that is human centred and encourages organisations to focus on the people i.e., customers. It is used for creating value for the customers through different tactics such as lean start-up and agile development.
Author