How to tailor the Design Sprint for various aspects of business?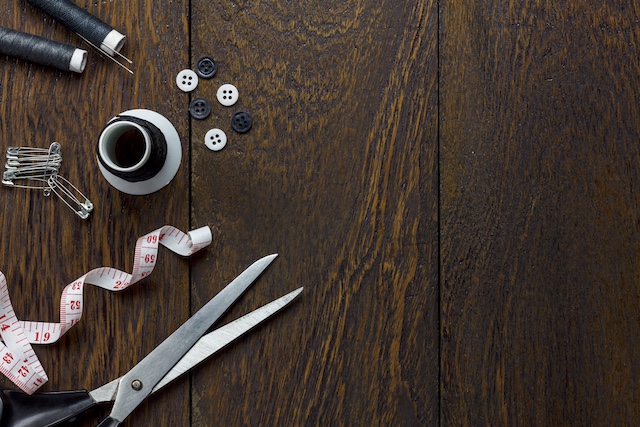 When the design sprint was first introduced by Jake Knapp and Google Ventture, it was adopted by many consultancies. The methodology was used extensively for one primary purpose, BRINGING NEW IDEAS TO LIFE.
Over the last few years, the design sprint has been providing clear advantages to business in terms of addressing business complexities and improving business communication. What design sprint does is that it helps the clients in seizing opportunities and boosts the energy levels of the team members while saving them valuable time and money.
Design sprint approach focuses on three key business aspects:
Help create an innovative strategy for the customers of today
Prototyping ideas and testing them immediately
Outpacing everyone – providing maximum productivity and alignment to businesses.
What is Design Sprint?
The Design sprint methodology helps organizations focus on their conceptual and strategic aspects where the design itself is a means to an end rather than the goal itself. Therefore, Strategy Sprint has recently been added by many organizations to the product portfolio.
The approach is ideal for adding a fresh set of eyes and also creating a strategic context before jumping on to deciding prototyping the conceptual product. Strategy Sprint can offer a thorough and fast way to plan and envision the future with a robust digital strategy.
Bring your

IDEAS to life in

just 5-Days
How does Strategy Sprint relate to Design Sprint?
Strategy Sprint and Design Sprint can be considered as two sides of the same coin, more like a dynamic duo that works together like a clockwork. It is also a way for organizations to think ahead about their upcoming challenges for the business in a creative, productive and a much faster way than before.
So, what exactly is Strategy Sprint? Let's look at from a different perspective. When digitalization is merged with a high innovation demand, it creates one of the most disruptive forces you can find in the modern business era.
In times like today, businesses find it extremely difficult keeping up with the pace and hyper-modernization. Such organizations emerge as leaders in bringing innovation in the industry. We believe that firms should strive towards being ahead of the curve by implying innovation methodologies.
Turn your innovation plan into successful growth plans
Strategy Sprint requires you to develop a solid evaluation plan for your business. This way, the foundation of your business can be laid to inspire innovation in business. After evaluating key business resources, such as strategy execution, business culture, and opportunities that can help you realize the right and actionable plan for your business.
Different people have different interpretations of the word sprint. The approach all about brings together small groups of people to co-create and come up with solutions. The best thing about this methodology that it helps creates a synergy between the managers and employees in a homogenous fashion.
So how does Strategy Sprint speeds up the entire process? The reason why corporates are under a lot of pressure nowadays is that they all are under attack of dozens of startups. They all want a piece of cake. Startups are known for disrupting corporate firms and often fail to comprehend with the disruption.
Innovation Strategy Sprint is where the innovation team breaks down the core business activities and designs a blueprint that is ready to be executed. It allows the team in your organization to take a break from their traditional activities and invest time in developing an innovative blueprint ready to be executed. The sprint will incorporate five core elements:
Discovering the status quo, i.e., a brief warm-up before you are ready to go, just like they do in sports.
Corporate Mission Definition: In this stage, teams will develop the goals that you are looking to achieve through innovation.
Designing the blueprint: how will you reach your goals?
Sitting with the stakeholders: this phase involves the first step of co-creation where you engage with the stakeholders, and the first blueprint is agreed upon.
Delivering Strategy: once the blueprint is validated, it is put into practice.
Marketing Sprint
A Marketing Sprint has the same process as the Strategy Sprint. It involves different teams in an organization to come together on a single platform, ensuring there is no problem in addressing the consumer's needs. However, there are a few things that you need to understand before designing your next marketing strategy.
Why: Why does your business exist? What is the purpose behind this brand? And the reason people would prefer you over others. These are some of the most crucial questions that need to be answered.
Goals: What are the long-term marketing goals that you have set for yourself? What do you want to achieve?
Problems and Desires: what are the problems your customers are facing and how you seek to address them?
Key Metrics: How do you measure your success?
Remarkable factor: What makes you stand out from all the other competitors? What do you have that cannot be copied?
Unique value proposition: How do you articulate the solutions and benefits to your customers?
Channels: what are the channels that can help or you will choose for your customers to interact? (Social media, advertisements, print media etc.)
Customer segmentation: Who are you targeting or looking to influence? Who is going to decide if your business is worth the investment?
These are some of the crucial questions that are included in the marketing strategy sprint and are highly significant. Asking these questions will create a straight path for you to success.
Product Sprint
Any design is a process that is continuous and ongoing. It requires constant and iterative efforts that lead to the creation of a better product. Organizations use technologies and devices to interact with their customers to understand how they feel about a certain product or service.
Understanding those needs can help you add value to your products and make them more attractive to the customers. Customers nowadays can switch brands and leave loyalties behind to get a better consumer experience.
Times have changed now, and people want the best value for what they spent. On the five-day workshop, we will look at the five phases in the Product Sprint process:
Understand – Learn what consumers need and how can you help them given your technological capacity.
Diverge – Our focus is on exploring and generating as many ideas as we can. The first action needs to be reviewing the solutions that already exist.
Converge – All the ideas should be pooled together, and the best ones should be chosen for making a prototype.
Prototype – Time to turn the idea into reality and to make a realistic model. This process involves looking at the idea from the perspective of the customer.
Test – Here, you test the ideas with the real users. This is a highly important target that needs to be addressed. The technical experts and the stakeholders validate this stage.
Business Design Sprint
Design sprint currently one of the most trusted problem-solving formats and is followed by many large companies around the world. There is still a growing concern among many organizations in terms of whether or not design sprint is suitable for them.
It is about helping you achieve that eureka moment where you realize that what you sought was right there with you, all that time. We don't want you to waste your valuable time cursing, frustrated, planning, and re-thinking your decisions.
Aspiring to be a perfectionist has got a romantic appeal to it, but it ultimately robs us of the thing that organizations want the most: progress. It is a good thing to aim for perfection, especially if you have a creative work ethic like a product designer, business leader or a marketer.
The reason why so many businesses are adopting this methodology is that it is quick, fast and, most importantly, it is fairly straight forward in terms of creating new ideas and solving problems. If you were to hire a consultant for your innovation process, it could take months, if not years, to begin with. On the other hand, a design sprint approach allows you to create and test a new solution in less than a week.
Bottom Line!
All in all, design sprint can be applied to serve different business aspects, and there is no denying it can be a useful methodology to use in today's business world.
Given this understanding, it is safe to say that the design sprint is not just about thinking outside the box, but also on its edge, flag, and under the bar code as well.
We understand, for some of you, the process might be a bit more complex, but it will undoubtedly speed up your entire execution and learning process radically. We can help you minimize your time from roughly one year to exactly one week.
Get in touch and learn what help we can offer to help your business reach unimaginable heights.
If you are interested to know more about our various Design sprint programs and how we can tailor it as your needs, please check our Design Sprint, Business Design Sprint, and  Strategy Sprint services.
Summary
Article Name
How to tailor the Design Sprint for various aspects of business?
Description
Most business owners usually inquire about why and how they should adopt a design sprint approach in their business. How will the process the added value to their business activities, and is it worth the time and money required to make it work? The answer to this is a big YES.
Author